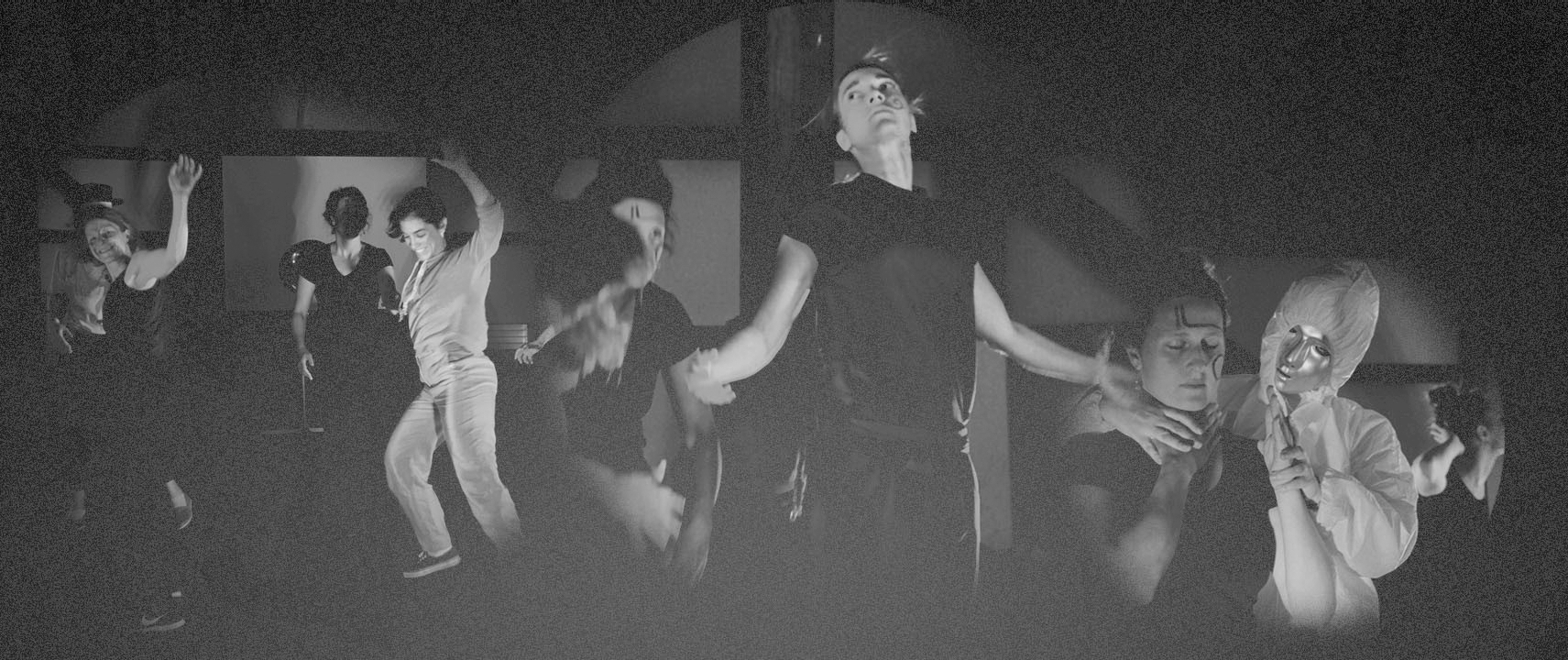 BUBBLES
Interdisciplinary dance and music performance in the style of a live silent film incl. live band and dancing afterwards.
Die multimediale Inszenierung im Stile eines Live-Stummfilms spielt mit den Fragen nach dem "Ich", dem "Wir" und den "Anderen". In the narrative, the dancers devote themselves to the concept of "bubbles," divide into groups, let these change, emerge anew, and finally dissolve. As a counterpoint to social distancing, boundaries are to be questioned and broken open. What awaits us outside the familiar and what does it require of us and our counterpart?
A collective dance happening is created in a fusion of contemporary dance, swing dance, digital live performance and live music evening. The goal is to shake the boundaries at the end of the performance – individual bubbles deform, the demarcation between performers and audience disappears and what remains is a shared togetherness. Afterwards, there will be dancing together to live music by the band JazzDefense. Swing, 30s/40s, Shuffle and Blues.
Admission: freely chosen contribution
Infos: www.tanzkommune.net
with: Marcos Solana, Kathi Hutya, Altai Haller, Laura Pisanu, Alexander Pum, Liga Mukane, Christiane Ecker, Nicola Spitzer, Remo Rauscher, Samer und Bernhard Kübeck + Production Baby Yuna
Funding source: Province of Upper Austria, City of Linz